Produced by AAPL, "Connected" is now available for download, offering perspective on this essential relationship.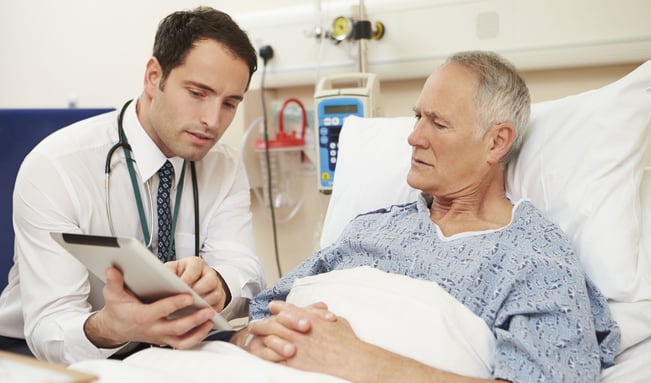 123RF Stock Image
Physicians and patients ultimately are working toward the same goal: getting the best health care to those who need it. As with any relationship, though, differences in viewpoints can lead to friction and frustration.
A new report from the American Association for Physician Leadership®, in collaboration with The Beryl Institute, explores the dynamics of the patient-physician relationship and looks at the role communication plays in optimizing the experience.
Connected: Improving the Patient-Physician Relationship — and Health Care Itself — Through Communication shares insights into the power of shared perspectives to drive the patient-physician relationship forward. The perspective reviews the essential patient-physician partnership and the influence of physician leadership, and elaborates on key points addressed in this study, including:
How to bring your health care teams and organizations back to basics when communicating with patients.
Insights on how collaboration is a partnership that requires honest dialogue.
Tips for patients and physicians on how to improve the patient experience.
Patient and physician voices and perspectives from which to build your organization's patient experience movement initiatives.
It also offers thoughts and reflections on the barriers to optimal patient experience and provides recommendations for transforming the relationship through communication.
"The patient-physician relationship remains the most critical cornerstone in health care. Both sides of the patient-physician relationship want the same outcome — better quality, safety and efficiency of care within an environment that is caring and compassionate while providing improved communication," says Peter Angood, MD, CPE, the association's president and CEO. "This perspective is an early step to gain better clarity on the issues that both patients and physicians consider as they reflect on an ideal patient-physician relationship in today's market."
Download the report by clicking here.